HOME | UPDATES | JOIN | MEMBERS | LINKS

This weeks update:
Movie of Laura in long downjacket or daunenjacke in the mud!
Laura in black pants and sneakers wears a think blue coat which she gets totally muddy!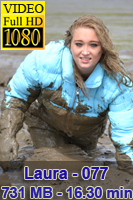 NEW: This particular movie is also for sale as a separate download.
Visit www.wetlookstore.com to purchase this single video, or join us to get it for free with your membership!

Just shot yesterday, this new girl Deveny is really enjoying herself in the mud!
She told us she loves the feeling, as she wasn't allowed to do this when she was a kid :-)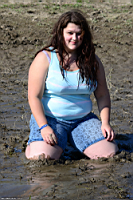 Two short movieclips: First we see Daphne in a completely mud-covered clip where she really enjoys herself.
Then we see Carola, trying to get some mud on her jeans-outfit, but not finding the big mud heap she found here last time.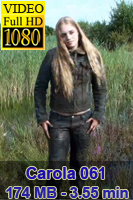 New girl Eileen in a smashing jeans outfit wades in thin mud and merges herself under the mud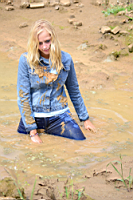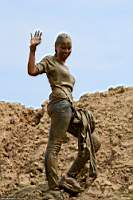 On this site you will find real girls posing and playing in the mud.
The girls have big fun doing the dirty things they could only dream of when they were young!
This is where mud becomes art!
---