HOME | UPDATES | JOIN | MEMBERS | LINKS

This weeks update:
Eileen in white pants (well, at least the first few seconds) and a sleeveless jacket (daunenjacke) over a blue pullover.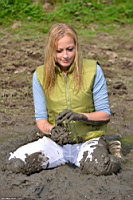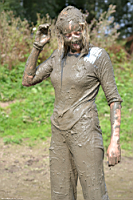 Great movie of lovely Nienke on Adidas sneakers and an only jeans which she rips to shreds.
Also a nice hoodie over a shirt. To see a 3-minute demo on youtube click here!

Chrissy is wearing a tight jeans pants and jeans jacket over a white blouse without bra.
She has fun jumping, diving and rolling around in the mud!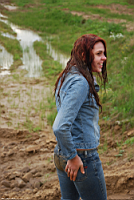 On this site you will find real girls posing and playing in the mud.
The girls have big fun doing the dirty things they could only dream of when they were young!
This is where mud becomes art!
---