HOME | UPDATES | JOIN | MEMBERS | LINKS

This weeks update:
Tess & Valerie get aroused by the mud and the slippery feeling of it, and Tess decides to strip down bare naked!
She starts undressing Valerie as well, which makes a great mud-slipping scene :-)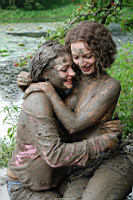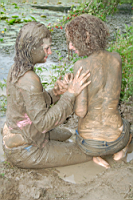 Movie of Patricia, diving face forward into great clay mud, and having big fun!!

Melanie in floral shirt and jeans gets muddy, then takes off her shirt and gets even more dirty!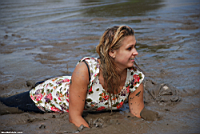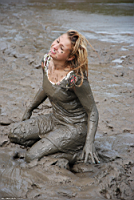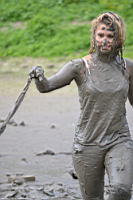 Very nice movie of Nynke, wading in a dried up lake.
She soon gets herself all muddy and makes interesting moves in the thick mud.


Trash the dress: Mandy is wearing a shiny white weddingdress with 6 layers, gloves, jewelry, matching shoes and a tiara!
She obviously enjoys it very much! It's a nice way to do something creative, so if you have your dress still hanging around somewhere,
let us do something funny with it! Write us :-) ---- Huge set!!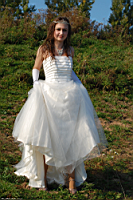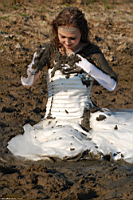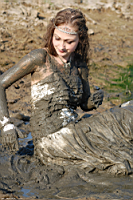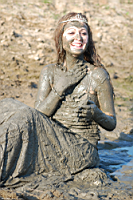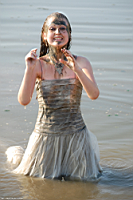 On this site you will find real girls posing and playing in the mud.
The girls have big fun doing the dirty things they could only dream of when they were young!
This is where mud becomes art!
---