HOME | UPDATES | JOIN | MEMBERS | LINKS

This weeks update:
Good movie of all muddy girl Eileen in her jeans pants and jeans jacket
She takes off the jacket to cover her short completely as well and gets all covered. Includes a very nice washing-off part


(also pay-per-download at www.wetlookstore.com)
Finally, a movie of lovely Louise in her Dirndl outfit!
A frisky white blouse and a long and very heavy black skirt under a purple apron.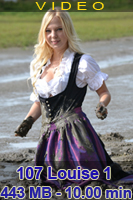 (also pay-per-download at www.wetlookstore.com)
Movie of big boobed girl Deveny who really enjoy pigging around!
She only wears a little black Playboydress and covers her whole body with good mud!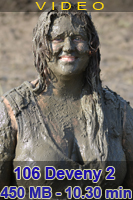 Movie of Chrissy in a rustic mood and a long pink dress without bra.
She gets herself all muddy and washes up afterwards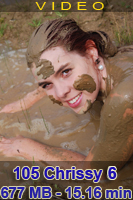 On this site you will find real girls posing and playing in the mud.
The girls have big fun doing the dirty things they could only dream of when they were young!
This is where mud becomes art!
---